I recently finished this black and white map for an upcoming novel by Shaun Tyrell. Shaun was a pleasure to work with, and I always enjoy drawing a nice black & white map. You can check it out in my portfolio here.
mehr lesen
One of the most important parts in commissioning art, aside from actually working on a piece, is staying in touch with the artist, and to communicate your intent clearly. While many artists and freelancers appear only online as portfolios of fancy pictures, Facebook-...
mehr lesen
I recently finished a black and white map for a private client who had been building this world with their friends for a while now and was craving an old-school black & white representation of it. The result was the map of Inglata.
mehr lesen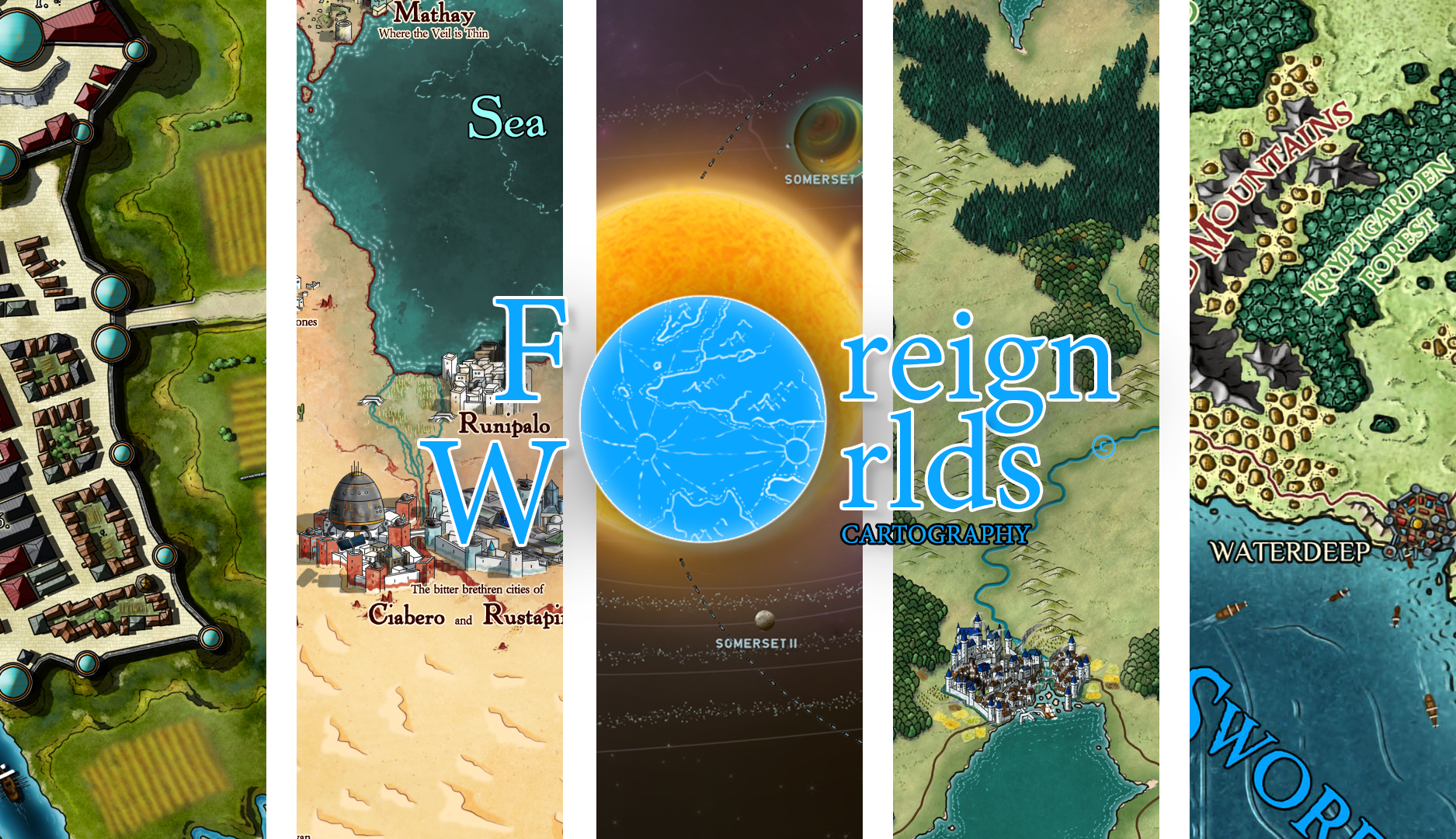 A Passion for Fantastic Worlds.
Hello there, and welcome to my little corner of the internet. I've been a fan of fantasy and science fiction stories for as long as I can remember, having started – like so many others – with Lord of the Rings and classic pen & paper RPGs. As a cartographer, I make maps for authors, publishers, game developers and producers for both fantasy and science fiction projects. And I can do it for you, too!
I am available for Commissions.

Whether it's a map for your novel, the epic setting of your D&D campaign, battlemaps, or a smuggler's hide-out in a giant red star's asteroid belt – I want to share my creativity with you, and bring life to
your
ideas. So please go ahead and check out
my portfolio
. Read what former
clients have to say
. And don't hesitate to
contact me
with your project!
My Experience.
For more than half a decade I have helped publishers, authors, or simply people like you and me who wanted to bring their role-playing group's campaign to life by drawing their worlds for them, the way they see them. Almost everything you'll find here has been uniquely hand-drawn using nothing but a Wacom Intous tablet & my imagination, building upon years of experience.