P A T R E O N
Where you can support me and get rewards!
You are interested in gaining access to a wide variety of maps and want to have some input in what I create? You can!

Please lend me your support on P A T R E O N by clicking this link, or simply click the image on the right!
What do I create?



regional & world maps
dungeon- and battlemaps
town maps
space maps (both as full star systems & hex battle maps)
What do you get?



There are three reward tiers: $1, $3, $5. Depending on your contribution you'll gain access to:

map versions ready for print (300 dpi) and digital use (100 dpi)
gridded and gridless versions – fight your battles, or just illustrate what's happening
labelled and unlabelled versions – you can conviniently follow the scenarios I sketch out for you, or create your own
most maps will contain background lore & adventure hooks in their .pdf versions
access to polls, tutorials, map variations, layered .psd files and more on higher tiers!
How does it work?
Really well, ideally. Just kidding.
If you choose to become my patron you will contribute every time I release new content. Currently this will be around 2-3 times a month, though this may change depending on the complexity of the material I create for you.
Additionally to one-off maps I will also create content based on one or more hooks that you as my supporters will have the chance to suggest (one larger scale map & several smaller, more localized maps). This, of course, works across all genres.
Example A: a map of a kingdom, followed by maps of specific locations (village) and/or dungeon/battle maps (crypt, sewer, tavern).
Example B: a star system map, followed by a planet/moon map and other locales (asteroid base, hangar, smugglers tavern, starship)
Example C: a post-apocalyptic wasteland, followed by survivor settlements and other locales (abandoned bunkers, ruined cities, war relics)
How many maps in total it'll be depends on you: we could move on to the next idea after 3 or 4 maps, but we may just as well be able to flesh it out a lot more if you say so. Your feedback will help me to be able to tailor my maps to meet your needs, so don't hesitate to share your thoughts and suggestions with me!



Who is it for?
You, of course!
The content I create is not bound to any particular rule set, whether it is D&D, Pathfinder, Starfinder, or something else entirely. Simply put, I create content that is system-agnostic.
For example, that star map can be a location in your Starfinder or Traveller game, but it can just as easy be a depiction of the corner of the multiverse where your epic fantasy campaign takes place. And just the same, that dungeon map doesn't care whether you populate it with NPCs and players wielding Swords +1 or Lasguns.
Thank you from the bottom of my heart for considering to support my work!
All the maps are registered under the CC BY-NC.
This means anyone can use it, share it or modify it. It cannot be used commercially. Finally, credit must be given to me as the author, and a link to this web page must be included if it is shared or redistributed.
If you have chosen to support me at a certain level, you will find your name here so that others may bask inthe light of your generosity!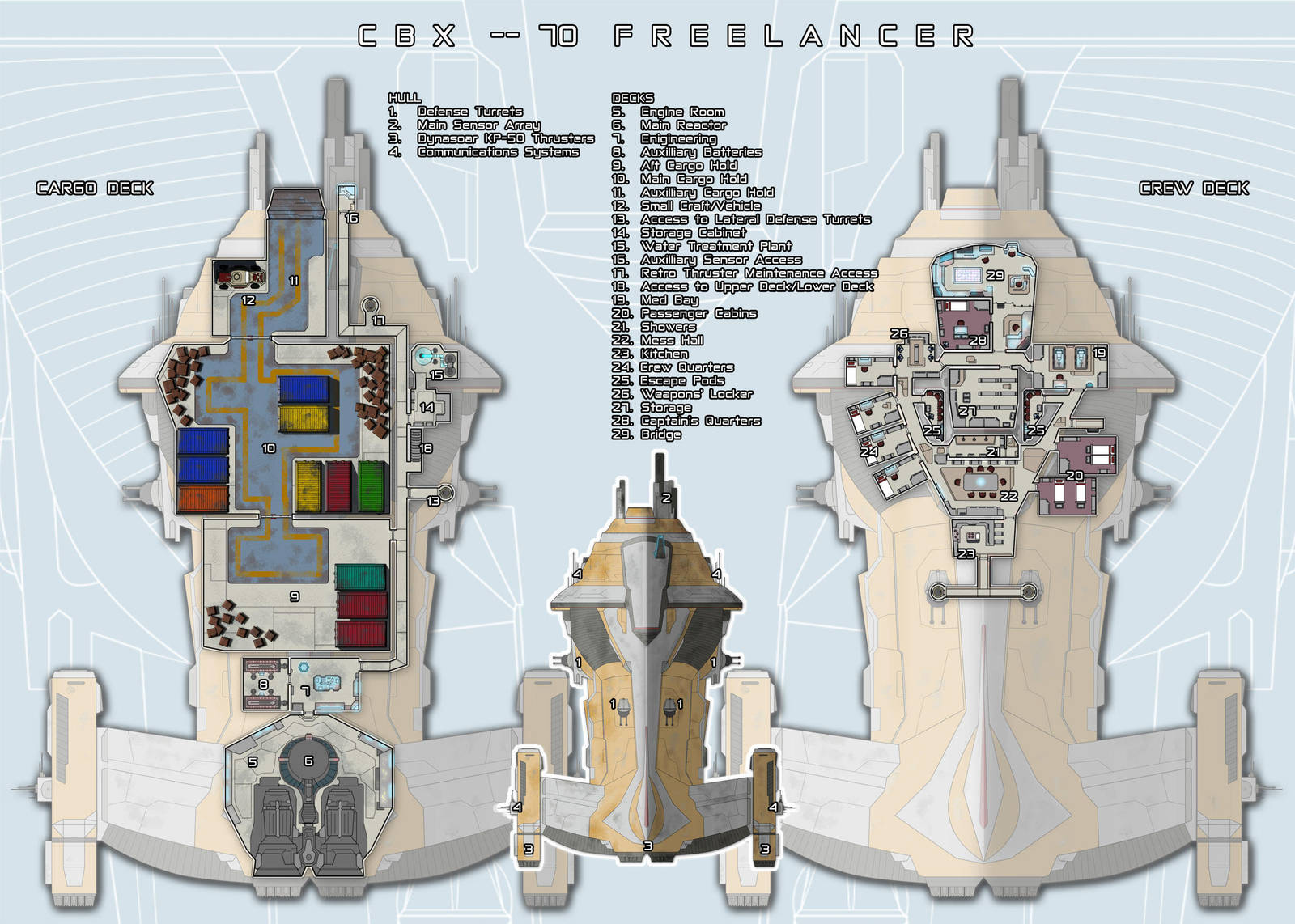 Example of a starship map that I will upload to my PATREON. Through polls and suggestions you will be able to influence what I create.