I was recently commissioned to do a world map for author Rayna Stanley, and the result was the world of Phemrul. Phemrul is a place were natural water and wind currents don't occur, and where weather phenomena are driven by the persistent magic-fueld hurricane system...
mehr lesen
Author Kortney Keisel gave me the opportunity to create a map for he upcoming novel, a cool genre mashup: a romance set in a post-apocalyptic northern American continent. Go and show her some love on her Instagram! You can find the map I did for her in my portfolio.
mehr lesen
The portfolio section of this site has been updated to provide a better overview of the maps that I have created so far.
mehr lesen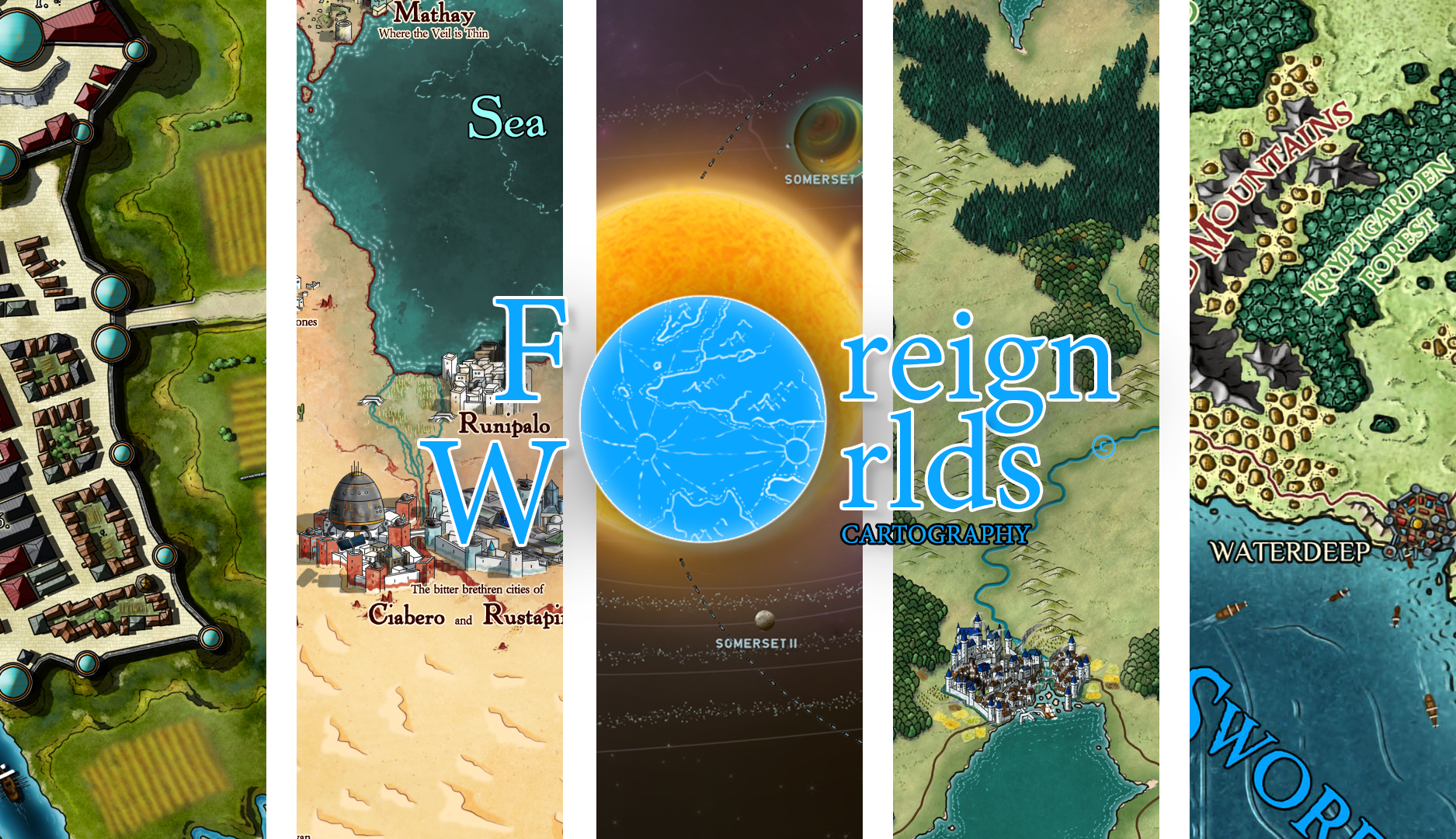 A Passion for Fantastic Worlds.
Hello there, and welcome to my little corner of the internet. I've been a fan of fantasy and science fiction stories for as long as I can remember, having started – like so many others – with Lord of the Rings and classic pen & paper RPGs. As a cartographer, I make maps for authors, publishers, game developers and producers for both fantasy and science fiction projects. And I can do it for you, too!
I am available for Commissions.

Whether it's a map for your novel, the epic setting of your D&D campaign, battlemaps, or a smuggler's hide-out in a giant red star's asteroid belt – I want to share my creativity with you, and bring life to
your
ideas. So please go ahead and check out
my portfolio
. Read what former
clients have to say
. And don't hesitate to
contact me
with your project!
My Experience.
For more than half a decade I have helped publishers, authors, or simply people like you and me who wanted to bring their role-playing group's campaign to life by drawing their worlds for them, the way they see them. Almost everything you'll find here has been uniquely hand-drawn using nothing but a Wacom Intous tablet & my imagination, building upon years of experience.